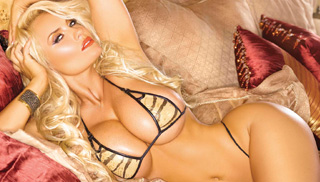 Born as Nicole Austin (March 17, 1979), commonly known as Coco, is a television personality, glamour/fitness model, actress, dancer, author, fashion designer, entrepreneur, internet sensation and dog mom to supermodel Spartacus and Maximus. She is best known for her ample derriere which was proven to be 100% real on the show "The Doctors" in February 2012, and also her marriage to rapper/actor Ice-T.

Coco was born in Tarzana, California and brought up in Palos Verdes, California. Her parents Tina and Steve Austin were actors who met on the set of Bonanza. She has a younger sister Kristy Williams and three half brothers. As a small child, one of her brothers would mispronounce his sister's name, saying "Cole Cole" or "Co-co" in place of "Nicole". Eventually family also began addressing Nicole as Coco. During her teenage years Coco, her mom, and sister moved to Albuquerque, New Mexico, she grew up as a tomboy, riding quads and playing football.

Coco began dancing (jazz, tap and ballet) at six years old and was introduced to the stage early by her mother. She was involved in many productions at the Albuquerque Little Theatre in New Mexico.

In 1994 at the age of 14 Coco ventured in the world of entertainment, entering a model and talent search for Beverly Hills studios, in Los Angeles, California, where she was 1 out of 5 to receive a scholarship to attend the school. The school was known for the success of many celebrities. Jessica Alba was a student in Coco class, who also went on to become a star.

In 1998 at the age of 18, Coco began specializing in swimsuit, lingerie fitness and body modeling while teaching an aerobics class and attending school for massage therapy. She participated in numerous swimsuit competitions and modeled for calendars, catalogs and videos. Her very first fitness competition she entered and won, which was the 1998 Miss Ujena contest in Purta Vallarta Mexico.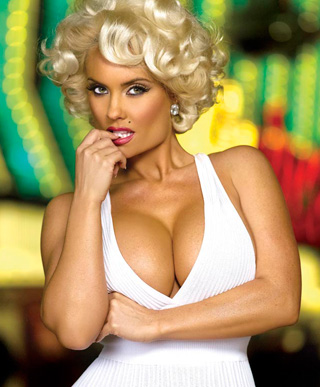 In 1999, Coco got invited to a New Year's Eve party at the Playboy mansion where she met Hugh Hefner which led to Coco working for Playboy opening doors for many other opportunities. She then went to appear in films Southwest Babes, News Travel and Desert Rose.

In 2001, Coco was introduced to actor/rapper Ice T, on a movie set. The two were instantly compatible and inseparable; the couple dated a few months and then was married in January 2002.

Coco put her modeling career on hold for 6 years to assist her husband in his busy day to day life, adding stability, organization and building a more loving and stronger bond between the two. During this period Coco also ventured in website design, which the biggest was her own "Coco's World" website making her an international internet sensation, receiving millions of hits a month.

In September of 2006 Coco shot the DVD for her 2007 Exotics Calendar, the calendar made close to one million dollars in revenue and made many aware of Coco as a swimsuit model, which led to Coco securing the cover of Smooth Magazine, breaking barriers, being the first Caucasian women to be featured on the cover and making the most sales for the magazine to date. Coco went on grace the covers of over 50 national magazines while also being featured in many other publications.

In 2007, Coco launched her own self titled magazine. The quarterly magazine featured everything "Coco".

In November 2007, Coco made a guest appearance on NBC's, Law & Order Special Victims Unit (SVU) playing the character "Traci Bell" wife to UFC world champion Forrest Griffen. She made her first appearance on SVU in 2003 in the episode "Head" and returned in January 2012, in the episode "Theatre Tricks".

In 2008, Coco was featured in the celebrity centerfold for the March 2008 issue of Playboy magazine. She also appeared on multiple television shows enhancing her popularity.

In 2009, Coco began her plan of action with a team of professionals for her new business venture "Licious" apparel. "Licious" is designed for woman with curves. While starting her fashion empire Coco involved herself in everything fashion related.

In September of 2010, Coco walked the runway in New York City Mercedes Benz Fashion Week for the Sachika Twins Fall/Winter 2011 collection. The dress that Coco modeled on the runway revealed her famous "bottom" which went viral being the most talked about dress of the season and brought major attention to the Sachika Twins collection.

Later in 2010, Coco received an Urban Magazine Award for best body of the year.

In 2011, Coco entered the world of writing as she released her new fiction novel entitled "Angel" with Forge a division under McMillan publishing.

In April 2011, Coco, along with husband Ice T opened up their life to the world as they appeared on E! hit reality TV show "Ice Loves Coco" which focused on her business ventures and dedication to her marriage, family, friends with humorous moments and the lessons learned, the real modern day "I LOVE LUCY". The show had 3 successful seasons with rating of over 2 million views.

Following her reality television show in December 2012, Coco, was casted to play the lead role of Bo-peep in the Las Vegas revue Peepshow. She starred in Peepshow for 10 successful months then returning back home to NYC in September 2013.

In 2014, Coco has started multiple businesses. She has launched her new work out app "Cocos Workout World" which is available on Itunes and can be found on all apple products.

She has a new eye wear line out She has team up with the world largest adult toy company California Exotics to start her new Coco Licious pleasure products line and in May 2014 she starred and is one of the executive producers in the off Broadway Burlesque/Dance show . Coco is claiming 2014 "The Year Of The Women".

Coco is today's modern woman, continuing to elevate, creating new opportunities, teaching woman of all ages how to be fit, sexy and confident, living with old fashion marriage values that work and always climbing the never ending ladder of success.

Cocosworld is the official website that was started for fun and received 1,000,000 hits a week. It's a sexy fan-site where you can view photos of Coco on the red carpet, at events, and with family and friends.

LICIOUS CLOTHING Is Coco's new clothing line. Licious Jeans, Dresses, Fitness gear and Swimsuits are made for the everyday modern, curvy women. Coco licious apparel is designed for women of all sizes. Licious provides many different styles from hot colors and custom designs that will capture every curve on the body causing nothing but fabulousness! which makes licious the perfect clothing line for all women in today's society. Let us know your size and we'll tailor it just for you the "Coco Way". To view what's available please visit the website.

Coco's Book (Angel) - Angel is a book written by Coco which is definitely a must read! I promise you won't be disappointed but below I'll provide you with a brief description.

A romantic sexy thriller novel about a paranormal woman that shape shift to solve crimes, a murder mystery that will keep readers turning the pages. Get ANGEL here ANGEL

TELEVISION HASN'T BEEN A STRANGER TO COCO. HERE ARE SOME TITLES TO NAME A FEW:
| | |
| --- | --- |
| E True Hollywood Story - Hip Hop Wives | VH1 Awesomely Bad Fashion Moments |
| E True Hollywood Story - Ice & Coco | VH1 Cult S**T Ice TV (co Host) |
| VH1 40 Winningest Winners | Jamie Kennedy's Blowing Up |
| VH1 Rockstar Hottest Wives | Celebrity Family Feud |
| VH1 Best Beach Bodies | NBC Law and Order, Special Victims Unit(3 cameos, Episodes: Fight, Head and Theater Tricks) |
| VH1 Red Hot Carpet | Mrs. & Misses (UK) |
| VH1 Big in 06 (presenter) | Celebrity Ghost Stories |
| The Haunting Of Coco | Celebrity Home Raiders |

REGULAR APPEARANCE'S ON NEWS & CELEBRITY DRIVEN TALK SHOWS INCLUDE:

| | | |
| --- | --- | --- |
| Big Morning Buzz Live | George Lopez | The Insider |
| Carson Daly | Good Day New York | The Talk |
| Conan - w/ Conan O'Brien | Good Morning America | The View |
| Craig Fergusen | Jimmy Fallon | TMZ |
| E! Daily News | KTLA Morning News | Watch What Happens Live w/ Andy Cohen |
| Entertainment Tonight | RTL (Germany) | Wendy Williams |
| Extra | Taff (Germany) | Insane Clown Posse |
| Fashion Police | The Doctors (Coco proves her butt is real) | ARISE TV |
| Late Night With Seth Meyers | | |
Follow Coco on Twitter Facebook, Instagram and the blog to get more of her wonderful personality.
Twitter: @cocosworld
Facebook: www.facebook.com/Coco
Instagram: @Coco